Everyday is better with keto Cinnamon Pop-Tarts. Yeah, yeah….Keto friendly of course, duh😜! Tag me if you make them so I can applaud your success. They are absolutely delish!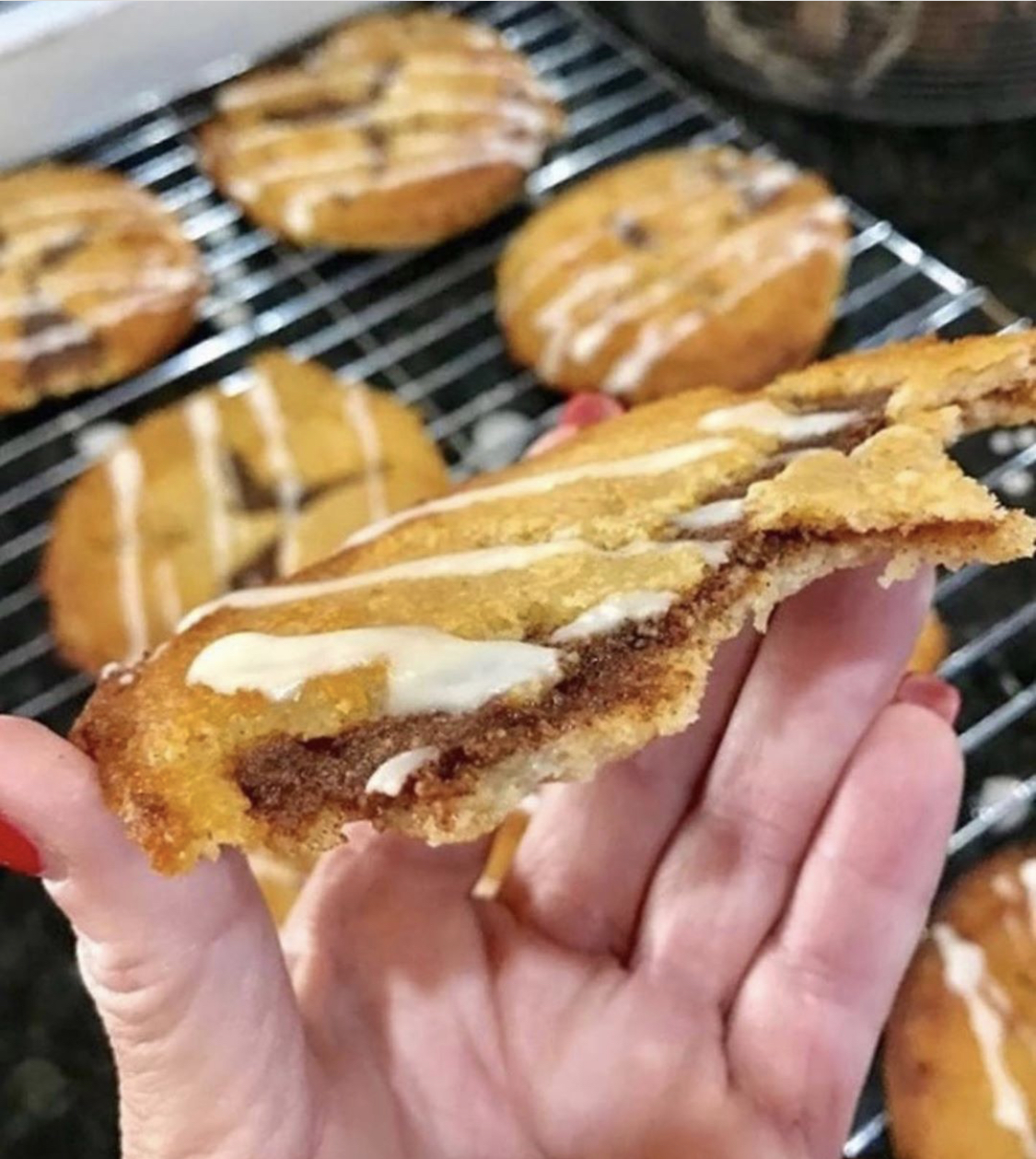 Instructions
Dough:
In a bowl mix together 1/2 tsp. baking powder, 1 cup coconut flour, pinch of salt, 2 tsp. cinnamon, 4 tbsp. sweetener (I used @lakanto's Monkfruit Sweetener with Erythritol-Golden Version)
Microwave 4 cups of grated mozzarella and 5oz of Cream Cheese, until melted. Remove from microwave, add two eggs and all the dry ingredients.
Use your hands and work the mixture into a dough. On a piece of parchment paper use a rolling pin or the side of drinking glass to roll out the dough. (easier to use smaller amounts of dough at a time). Cut circles using a cookie cutter or glass. I used my Pampered Chef 'crimper' from years ago. Lay circles on a cookie sheet with parchment paper.
Filling:
Cube 8oz COLD butter in a bowl. Add 1/2 cup brown sugar replacement…I used @swervesweetie's Brown…2 Tbsp cinnamon (OR chocolate sf chips/sugar free jam/cut up berries/nuts etc) and 1 heaping Tbsp coconut flour.
With your fingers really work this mixture together. Drop a spoonful of the mixture in the middle of each circle
Place another dough circle on top of each and press the edges together really well. I used my 'crimper' but you could just use your fingers. Using a fork poke a few holes in the top of each one
Bake in a 350 degree oven for 15ish minutes. Really watch them, they'll brown-up fast. Remove from the oven and let them sit a few min to cool.
Glaze (optional):
I mixed together Swerve Confectioners and unsweetened Macadamia milk and drizzled across each one. Enjoy!