Sausage & Cheese Frittata: There are so many versions of this delicious treat but this is savory.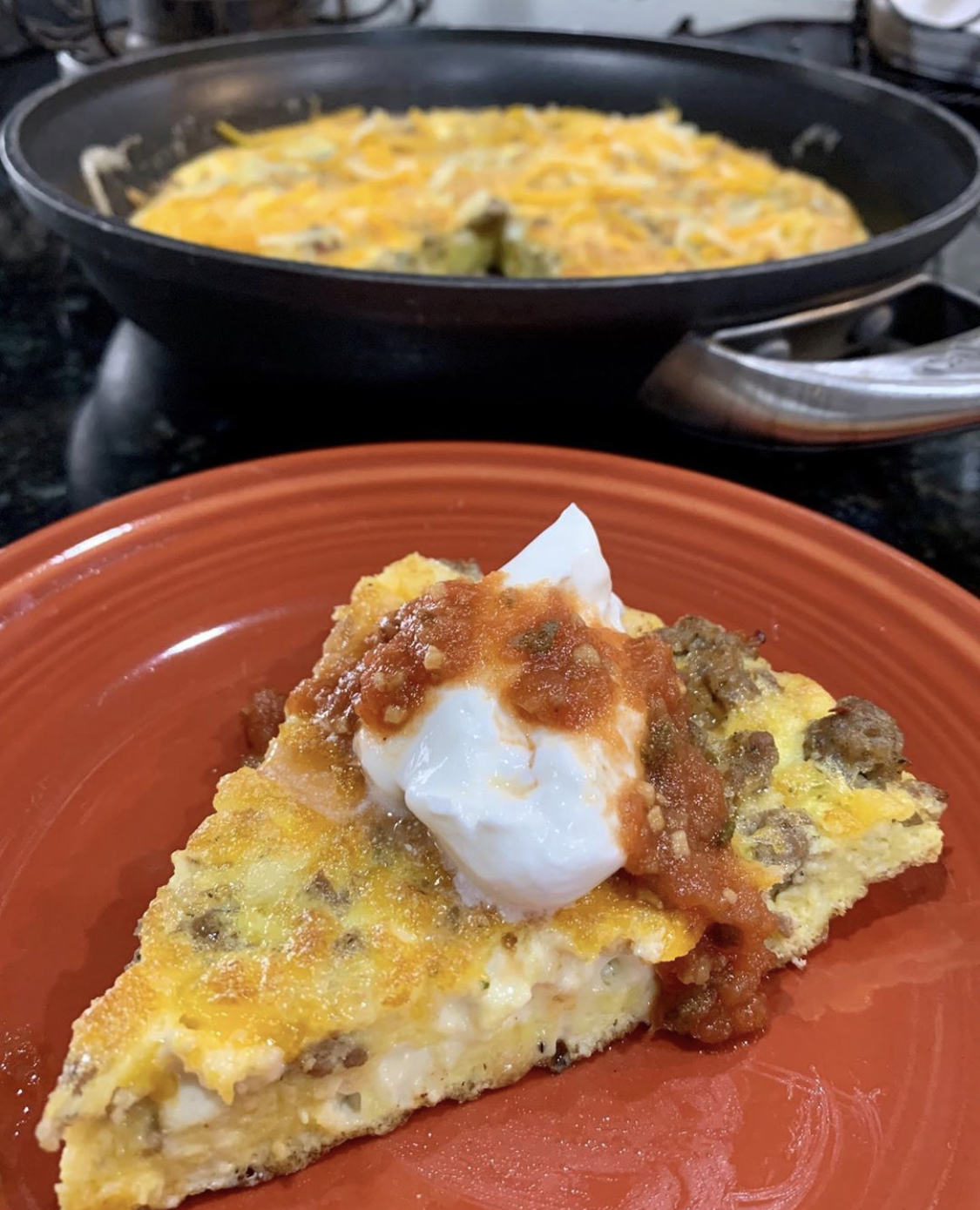 Serves 8 | Calories: 87 | Fat: 6.8g | Carbs: 1g | Fiber: 0g | Protein 6g
Ingredients:
6 eggs
6 tbsp. marscapone or cream cheese, room temperature
1/4 tsp. garlic salt
1/4 cup almond flour
Instructions:
In a bowl whisk eggs, cheese, garlic salt, and almond flour.
Heat a 10" oven safe skillet on medium heat and add a little butter. Once it's hot add the egg mixture and let it cook for 5 minutes…don't touch it! After the first three minutes add cooked breakfast sausage (or any protein you like) and cheese.
Place in a preheated oven on broil and cook another 5 minutes.
Optional: Add some extra cheese on top and serve with a dollop up sour cream and salsa!