Jam & Butter Thumbprints area a wonderful holiday gift-giving idea.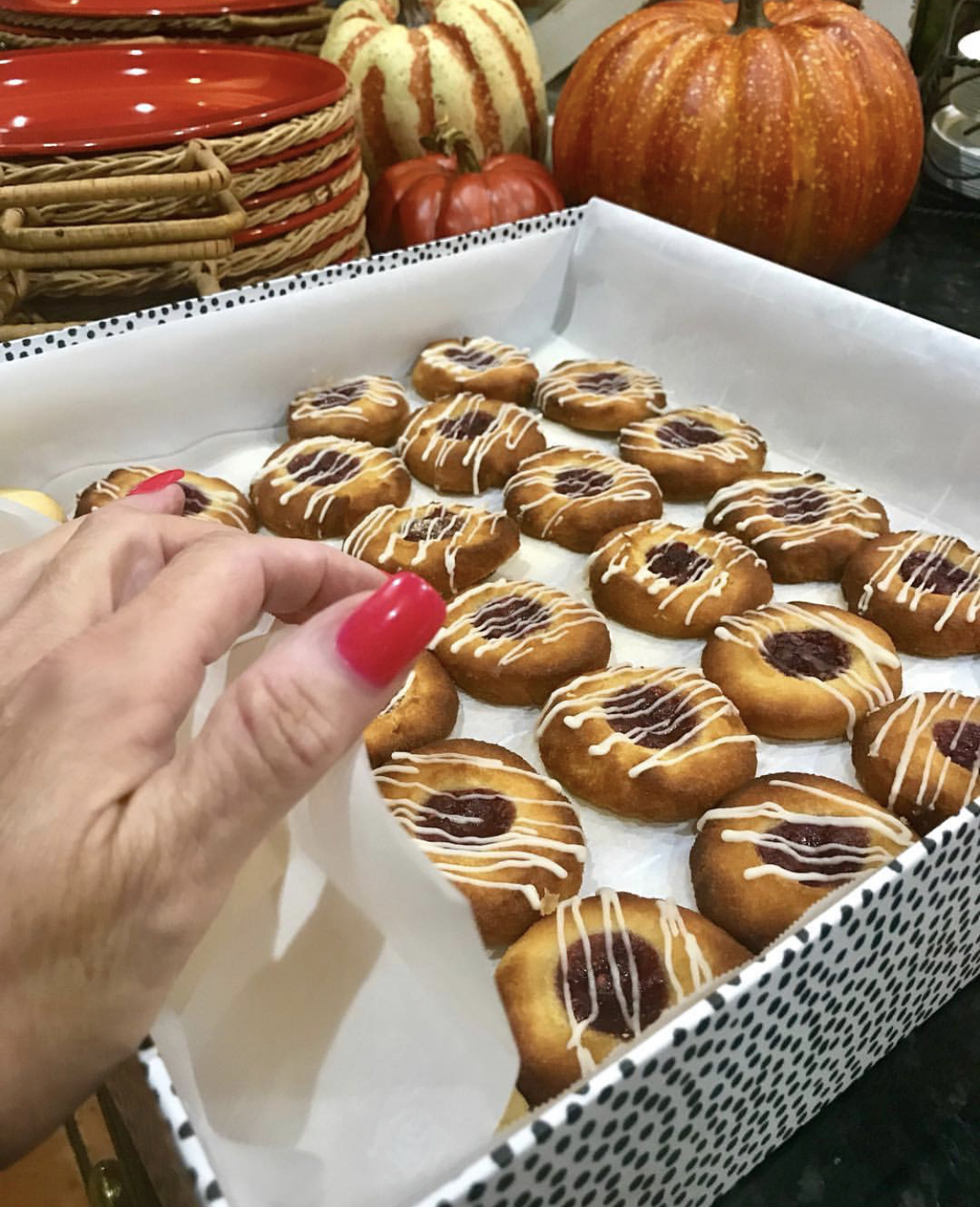 Servings & Nutrition here!
Ingredients:
1 cup butter, room temperature
1/2 cup Swerve Confectioners
2 eggs
1 tsp. vanilla
1/4 tsp. salt
1/4 cup unsweetened organic coconut milk (I use Thai Kitchen Organic Coconut Milk)
3/4 cup coconut flour
Instructions:
Preheat oven to 325 degrees F.
In a mixing bowl cream together for 2 minutes – scraping sides occasionally: butter and Swerve Confectioners.
Add and mix the following but don't over mix….just till incorporated: eggs, vanilla, salt, coconut milk, coconut flour. Refrigerate for at least 30 minutes.
Cover a cookie sheet in parchment paper. Scoop the cookie dough, roll into balls and pat them down just a bit. Using a 'rounded end tool' (I used a small rolling pin) dip the end in coconut flour and make a small indention/crevice in each cookie. Dip the tool in coconut flour after each cookie.
Using a piping bag or small spoon fill each crevice with sugar free jam. Don't overfill. I used sugar free raspberry and sugar free blackberry. Any flavor would be great.
Bake for 25-28 minutes or until golden brown. It's good to rotate the tray once or twice so they don't get too brown on one side. Remove from the oven and let them sit on the cookie sheet a few minutes before transferring to the cooling tray.
Once cool, I drizzled on a glaze made of Swerve Confectioners & sugar free vanilla almond milk. You could also just give them a dusting of the Swerve instead
Store in an airtight container in the fridge or on the counter if you dusted them.